M-AUDIO Delta-1010 audio card, 8 analog inputs and outputs, 1x S/PDIF.
Here are my thoughts, how it works in conjunction with a multitrack editor, e.g. Adobe Audition (Cool Edit Pro).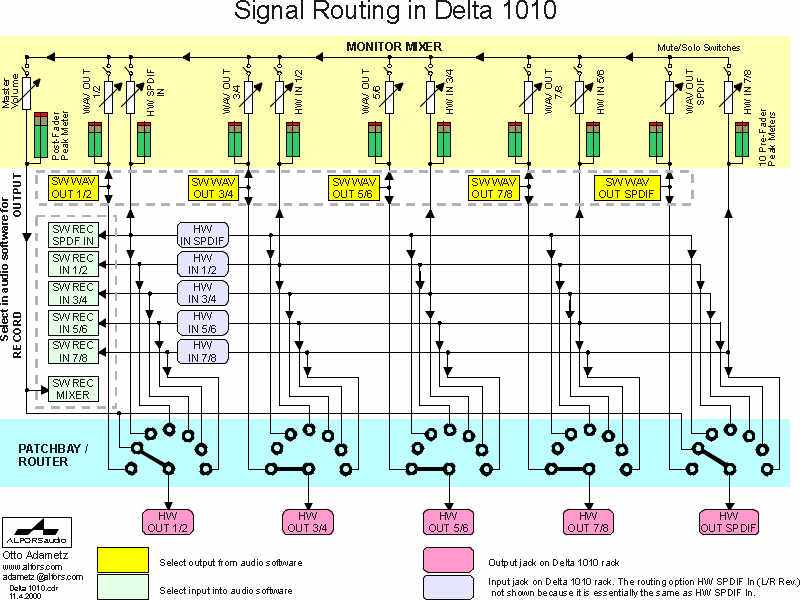 Picture in better quality is in Delta1010.pdf file (37 kB), best quality and possibility for editing offers the original .cdr file in a Delta1010.zip file (21 kB).